Yep, you read that right. There's a town up North known as Churchill but informally better known as the "Polar Bear Capital of the World". If you haven't heard about it yet, now is the time. Tourism is growing quickly in this little town and with the rapid pace of climate change affecting migratory patterns, you'd better start planning for the next season. So get out your bucket list, start the savings jar and get ready to plan yourself a trip of a lifetime to Northern Canada!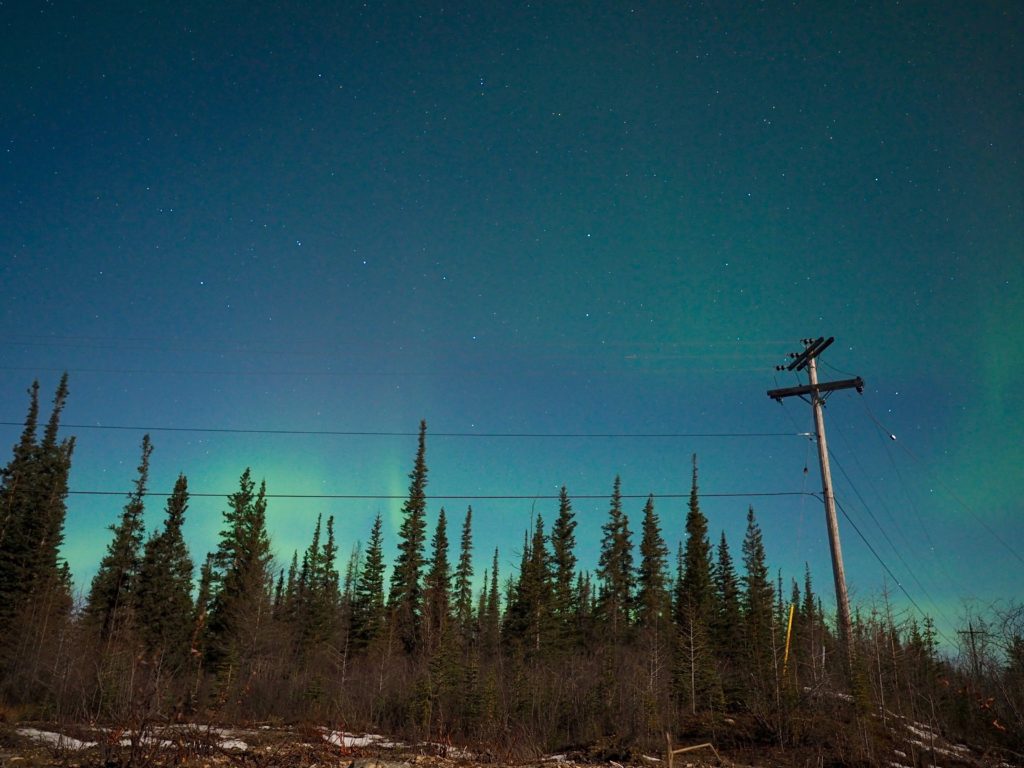 Discovering Churchill
Situated in Northern Manitoba, a province lying in the heart of Canada, Churchill is recognised as the "Polar Bear Capital of the World" for it lies on the annual migration path of polar bears. Though numbers can't be certain, there are said to be an estimates 1,000 polar bears passing through the town of Churchill in Autumn/Fall, making the population of Polar Bears slightly higher than the 900 residents who call the town of Churchill home.
Aside from polar bears in Autumn, there are many reasons travellers seeking Northern adventures travel to Churchill (and indeed another particular reason I was interested in visiting!) The town lies directly under the Auroral Oval, making this one of the best places in the world to see the Northern Lights. Having previously seen the Aurora Borealis in Northern Finland and being stuck outside without a camera, I was incredibly keen to see the Aurora on my visit to Churchill and as fate would have it, luck was on my side (see below!)
Given these two factors and the many other reasons to visit Churchill: kayaking with beluga whales, spotting wildlife like the arctic fox, discovering culture and tradition in the North and more, there are thousands of visitors now travelling North to Churchill every year. With no roads in or out of the town, the only way to arrive is by plane or train, making it a trip worth joining a tour group to ensure you see and experience all the North has to offer.
A Frontiers North Adventure
Visiting Churchill and its Polar Bear population isn't as simple as getting in car, driving North and arriving with your winter woollies in tow. Most travellers join one of the few tour groups operating in the area to make the most of their journey and maximise their opportunities to see polar bears in the wild by joining a Tundra Buggy tour.
Joining a small group tour with Frontiers North, I met with my fellow travellers the night before departing to Churchill to discuss the four days that lie ahead. We would be transported by a charter plane to the town, picked up by a local bus driver and given a half-day introductory tour to the town and surrounds. Day two would be spent on board the Tundra Buggy (looking for polar bears – wahooo!), as would day four, with a break in between for more cultural pursuits.

Polar Bears for Days
At the time of year I visited (November), the main attraction in town is of course the 1,000 polar bears who pass through the town waiting for the ice to form, before heading off to hunt seals – the mainstay of their diet. As was promised before embarking on our adventure, there were plenty of polar bears to observe over our two days on the Tundra Buggy! Within minutes of arriving in town we spotted our first bear sunbathing, followed by many bears (adolescent males, momma bears, cubs) over the following days.
Because of climate change there is a growing fear among scientists that the polar bears in this area will have to migrate further North in search of colder climates. Thus if you have your heart set on seeing polar bears in the wild (like I did) then I would recommend putting this adventure on the top of your bucket list and continuing to make positive choices to raise awareness about climate change!

Perfect Conditions for the Northern Lights
On the very first night we arrive in Churchill we were treated to a glorious display of nature known to most as the "Northern Lights". After chasing the Aurora Borealis around the world on my travels, I was incredibly happy to get the chance to not only see the lights, but be prepared enough to take photos and share them with you!
The town of Churchill has perfect conditions to see the lights as it sits directly under the Auroral Oval. The highest chance of spotting the lights is during winter (particularly January, February and March), however we were lucky enough to see them in November so anything is possible!

Dog Sledding & Local Traditions
On day three of the tour we took a break from polar bear observations to immerse in local cultures and traditions. After museum visits and time with interpretive guides, we made our way out of town to visit Dave Daley's "Wapusk Adventures" for dog sledding and an introductory education to the sport. While the sport of dog sledding gets a pretty bad wrap on occasion for the treatment of dogs, the story at Dave's kennel is entirely different. Dave introduced us to the sport, cited his achievements, and spoke about his passion for his dogs and the sport in which they have been raised for. The dogs were incredibly enthusiastic about getting out for a run and as you could imagine it was a lot of fun getting out there to experience the sport!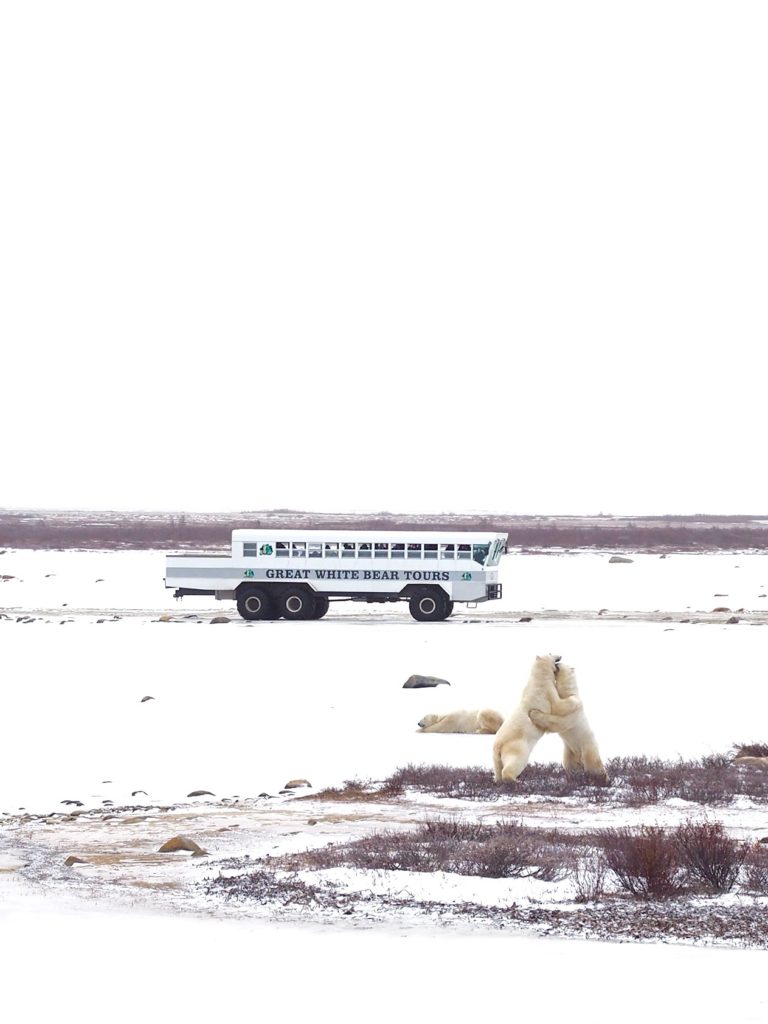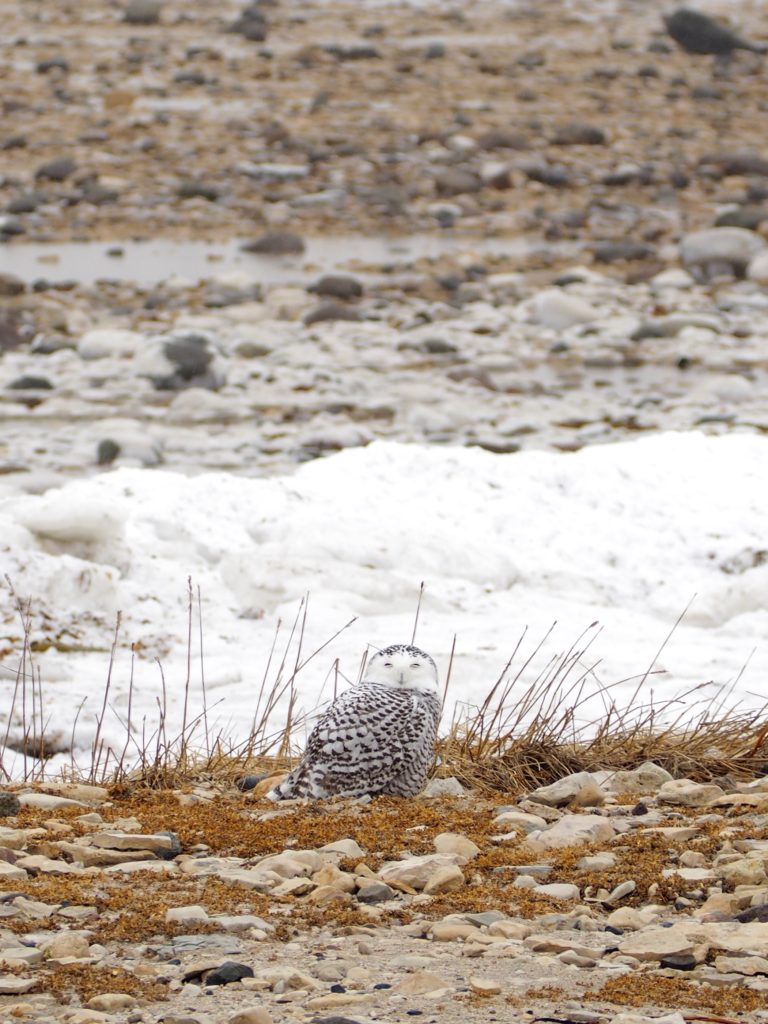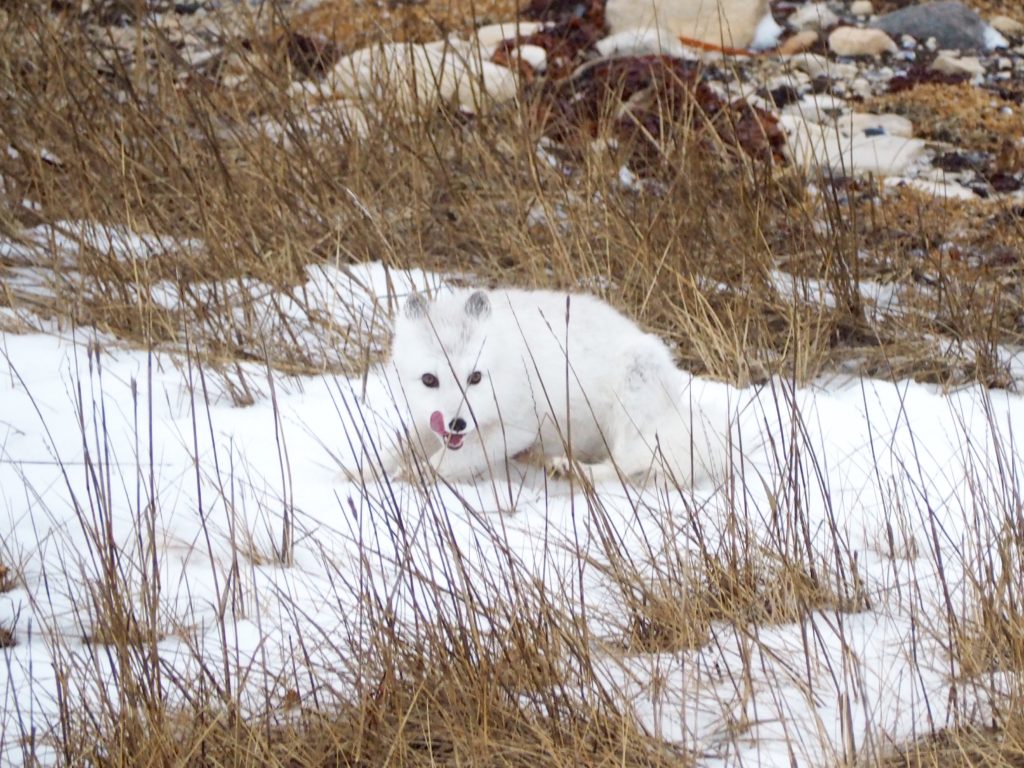 Wildlife Safari: What Else Can you See in Churchill?
Other than polar bears (which are of course the main attraction), there are plenty more animals to see in the wild! Highlights from my tour included arctic fox and snowy owl, as well as a range of other birds and foxes. With the changing climate now is as good a time as any to travel to the North for a wildlife safari – who knows how long we will have the chance!
Further Information:
If you're interested in visiting Churchill you really need to join an organised tour in order to see, experience and enjoy all this region has to offer. I travelled to Churchill with Frontiers North, the primary operator in the area who have been entertaining guests for more than three decades. With thanks to Frontiers North, Travel Manitoba and Destination Canada for welcoming me to experience the True North. All opinions and oodles of photos are my own!