Cherry blossoms, sunshine with a cool breeze, shorter lines… these are all very valid reasons to travel to Europe in the Spring and all of the above are reasons I've booked a trip to Europe this coming Spring. Shoulder season (outside of peak and low seasons) is without a doubt my favourite time to travel, so in April I'm packing up my things and heading on another grand European adventure. I've travelled to Europe in the Spring before and visited some amazing places, but this Spring I'm looking to venture beyond my previous travels and uncover some hidden gems. Here's a comprehensive list of where to in Spring in Europe; a collection of past and upcoming travels in Europe!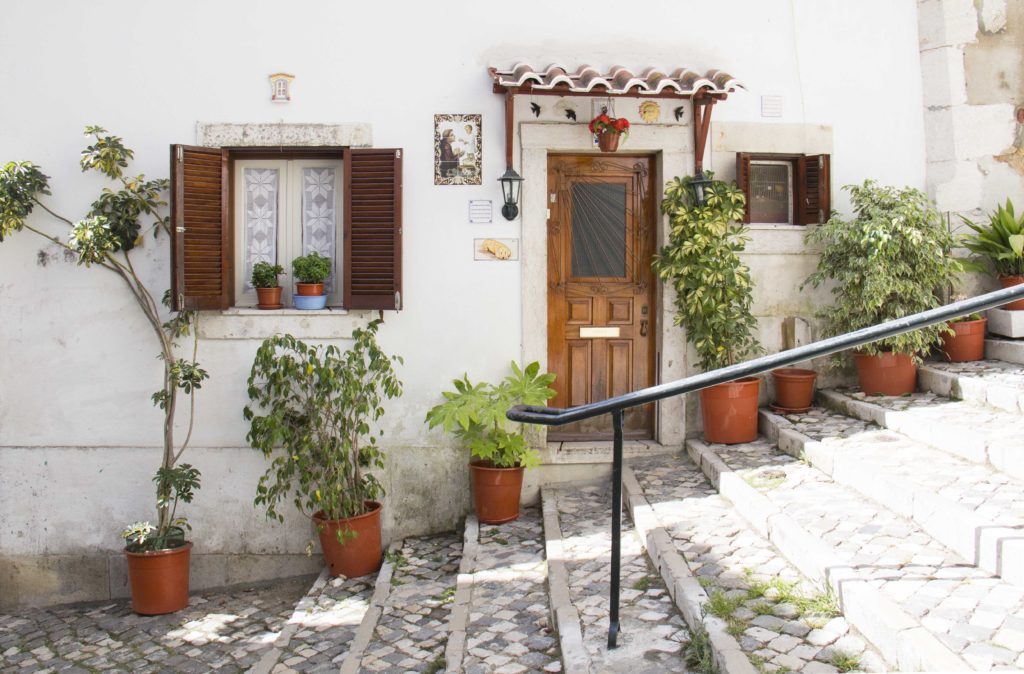 Spring in Europe
Spring is full of life in Europe, with colourful blooms beginning to show themselves after the long winter and locals coming out of hibernation to enjoy their home cities and towns before the crowds arrive. It is also substantially cheaper to travel throughout Europe in the Spring, before the crazy months of June, July and August arrive (both in terms of crowds and heat). Here's where you should head on a spring escape in Europe!
City Breaks
Lisbon, Portugal
Lisbon is an absolute delight to visit any time of year, but especially nice in the Spring before the Summer crowds arrive. A few favourites worth mentioning: Mini Bar for dinner (ask no questions, just go); Four Seasons Lisbon for Sunday brunch; Sintra for a cheeky day trip and Pastel de Belem for the best Portuguese tarts.
Barcelona, Spain
Barcelona has quickly become one of Europe's most loved cities and it takes only one day there to see why. The W Hotel has great views over the beach, La Boqueria is the best pitstop for healthy fresh juices, Gaudi architecture is a must see and be sure to go on a tapas tour for an insight into food culture here in Spain!
Mostar, Bosnia & Herzegovina
After visiting Mostar in the spring a couple years ago I completely fell in love with the place, the entire country, and its people. This small town is becoming increasingly popular as a day trip from Dubrovnik, Croatia, however to really get the most out of a visit to Bosnia & Herzegovina, I'd recommend staying 5-7 days at least. If you're still not convinced, here are 10 reasons why you should visit Bosnia & Herzegovina.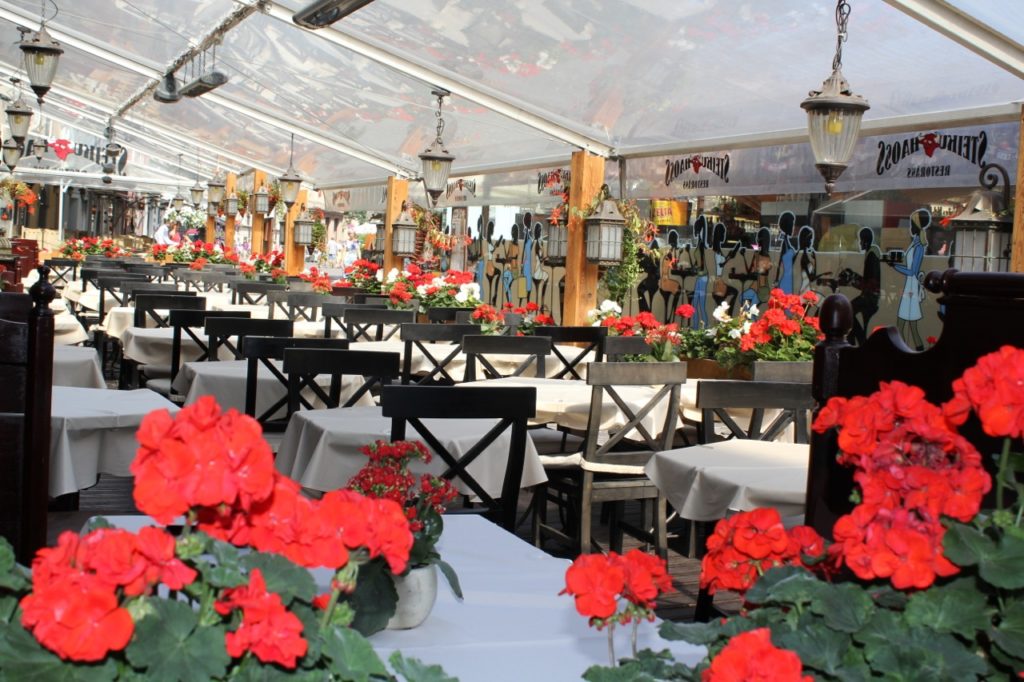 Riga, Latvia
I only managed to visit Riga on a short stopover for one night, but what I did manage to see in those two half days was completely mesmerising. This would have to be one of Europe's most underrated cities and the perfect city to start your adventures in the Baltics.
Belgrade, Serbia
Another surprise on my travels came when I visited the gorgeous capital of Serbia, Belgrade, on a few days visit in the Spring. This city had been recommended to me by a few travellers and as soon as I was there I soon saw why. There isn't a whole lot to see or do, but this city has a way of capturing your heart regardless.
Dubrovnik, Croatia
With crowds extremely large in the summer time, it is best to visit Dubrovnik outside of the busy season in order to enjoy it more. This coastal city became incredibly popular after the filming of Game of Thrones in the city and has since enjoyed a huge influx of tourism!
Lake Como, Italy
If you're looking for somewhere to kick back, relax and take it all in, the lakes district in Northern Italy is the perfect place to do so. Situated nearly on the border to Switzerland, this is a great stopover destination when travelling between Switzerland and Italy.
Ljubljana, Slovenia
Perhaps the most underrated capital city in Europe would have to be the capital of Slovenia, with a name that appears almost impossible to pronounce to an English speak (La-yoob-ell-yah-nah). This city has a gorgeous old town centre with countless al fresco cafes, ice creameries and a gorgeous river running through the city centre. This is also the gateway to Lake Como, one of Europe's most romantic lakes.
Cherry Blossom
Paris, France
If you're looking for guaranteed cherry blossom with a gorgeous backdrop, look no further than Paris. Cherry blossoms pop up almost everywhere in the city, but nowhere are they more iconic than at the Eiffel tower.
Belgrade, Serbia
The image above was taken in Belgrade in the spring on a stroll through the city centre. Although it is a busy capital, I loved this city and would highly recommend it for a few days if you're looking to get off the beaten path in Europe.
Edinburgh, Scotland
Scotland's prettiest city comes to life in the Spring, with plenty of cherry blossom to be found.
Bonn, Germany
Bonn is also an iconic cherry blossom town in the Spring, with photos of Bonn circulating the internet year-round.
Stockholm, Sweden
Another great capital to visit on a city break with cherry blossom galore in the Spring is the Swedish capital, Stockholm. If you nee convincing, here are 10 things to do in Stockholm.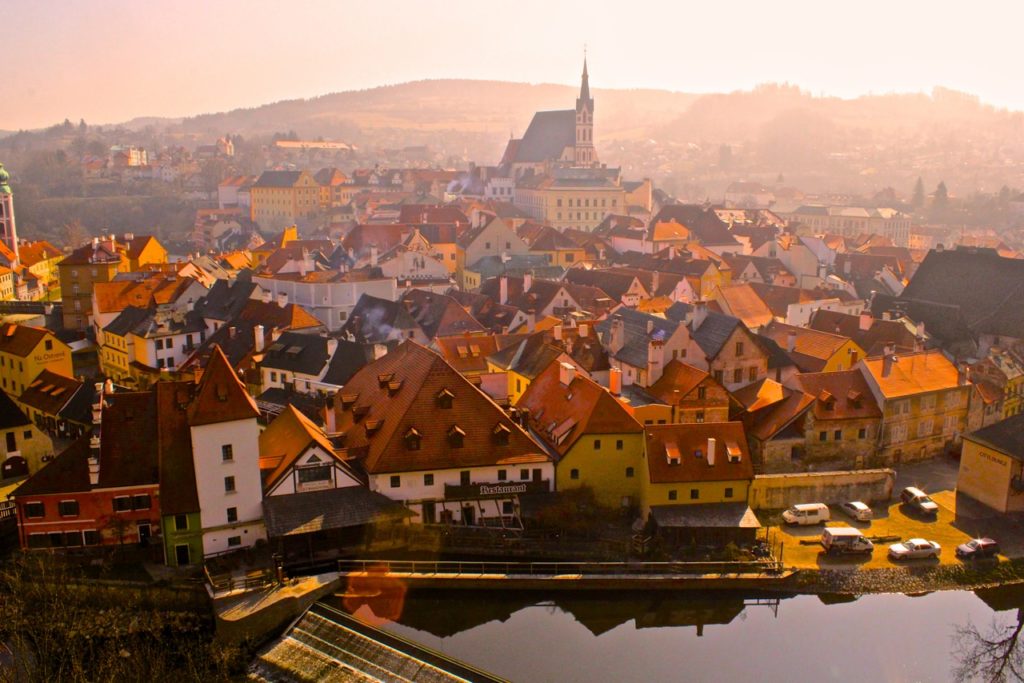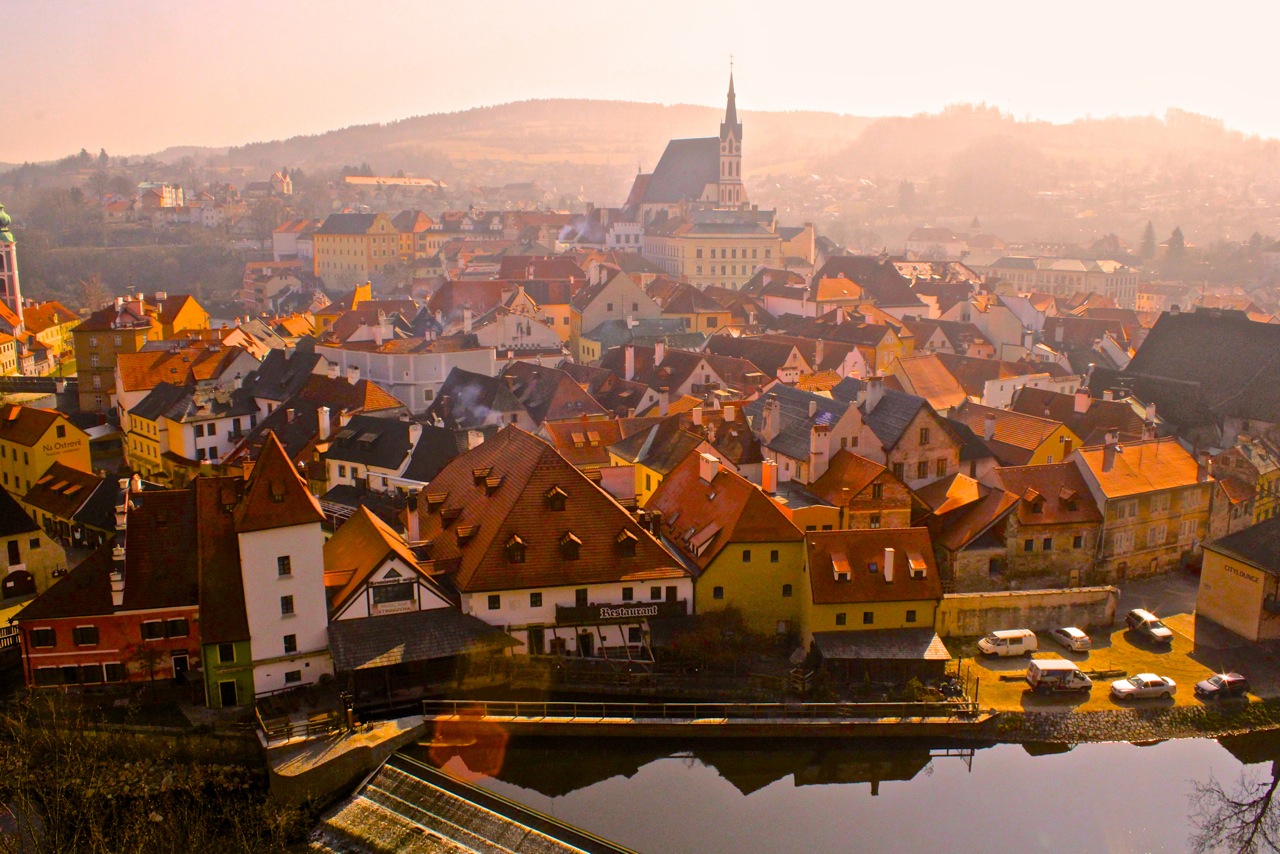 Charming little towns
Cesky Krumlov, Czech Republic
If you're looking to get out of the cities, Cesky Krumlov is one of my all time favourite towns and is just a few hours drive or bus ride from Prague. In the summer time locals and tourists float on rafts down the Vltava River, however in Spring there are much less crowds and you can enjoy the cool air and sunny skies in southern Bohemia without being overrun by other travellers.
Bruges, Belgium
Bruges is another of my favourite towns in Europe, located in Flanders (region in Belgium), just a short train ride from the capital, Brussels. Combine a visit to Bruges with a visit to nearby Gent (20 mins by train) and you'll be set for a whimsical spring getaway!
Positano, Italy
This gorgeous seaside town in Positano comes to life as the flowers arrive and contrast with the glistening blue waters below. If you have more time, catch the ferry over to nearby Capri for further explorations.
Lisse, Netherlands
For fresh seasonal blooms, head straight to Lisse, a small town in the Netherlands famous for holding the world's largest tulip festival each year.
Festivals
St Patrick's Day, Dublin
Set for 17th-20th March in 2016, St Patrick's Day is the largest celebration in Ireland and attracts many foreign visitors year after year. In fact the celebrations run worldwide, but nowhere as festive and frantic as Dublin!
King's Day, Amsterdam
Held on the 27th April every year (the King's birthday), King's Day gives you yet another reason to visit Amsterdam (not that you really need one!)
Le Feria de Abril, Seville
The Seville fair is a colourful festival with a great insight into Spanish culture and livelihood!
Are you off to Europe this Spring? I just might see you there!