Reporting live from the home renovation front, I have some life updates for you! After announcing earlier in the year that I would be renovating an 1890's terrace town house back at home in Australia, I have come to learn so much more about the power of self belief and blind confidence in the process.
For someone who knew nothing about how to paint an emerald green wall stark white or how to rip up carpet, I've come to learn that in the digital age everything can be googled and quite honestly there really is a home video tutorial for everything.
The latest in my renovation explorations is my dining room. This room will forever be fondly known as "the green room" (some before photos feature below).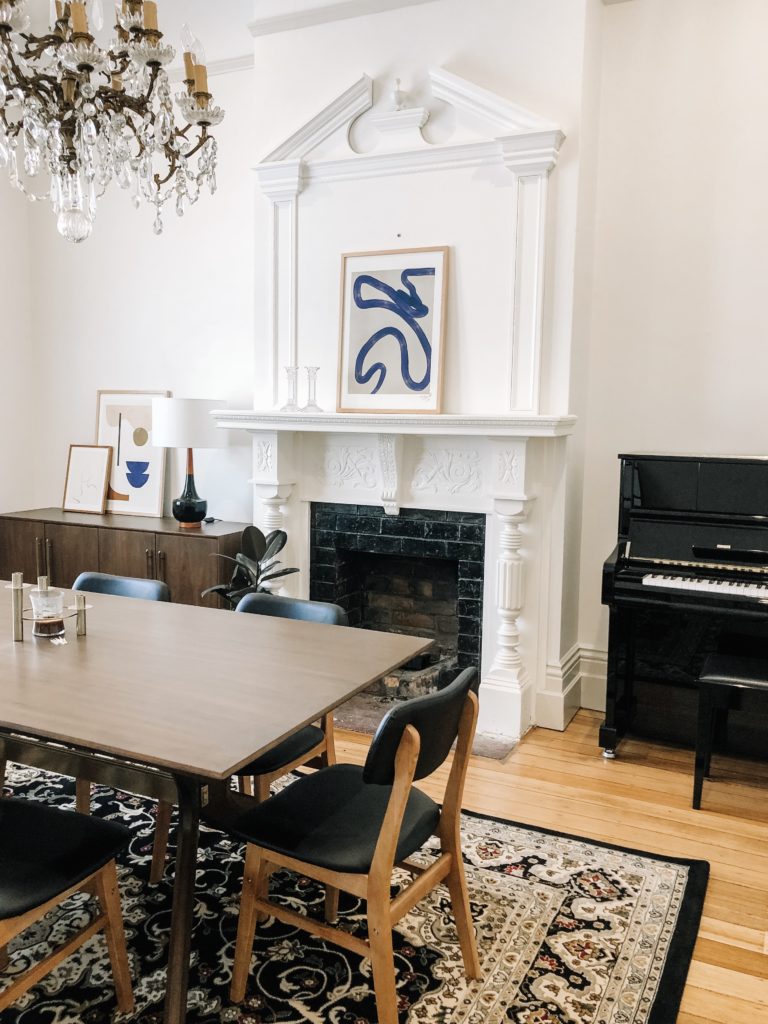 But First, Some Before Photos…
Before I share with you my full renovation of the dining room, I'd love to dive deep into the archives and share the "before" photos. When I purchased my home it had been on the market for quite a while. For months the home had been overlooked by prospective buyers because of its need for a refresh. Rather than seeing a blinding emerald green wall, I saw what a thick coat of white paint could do!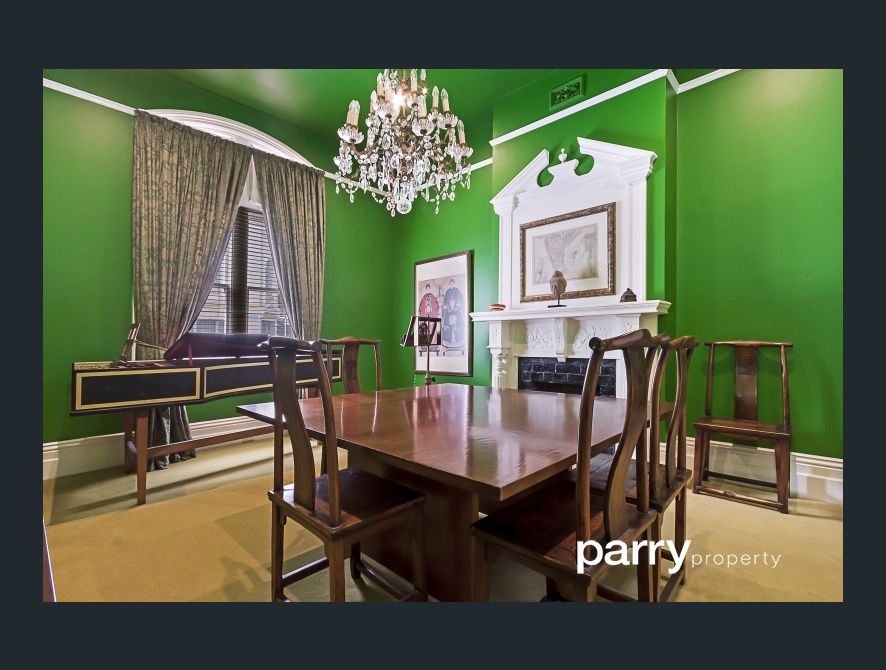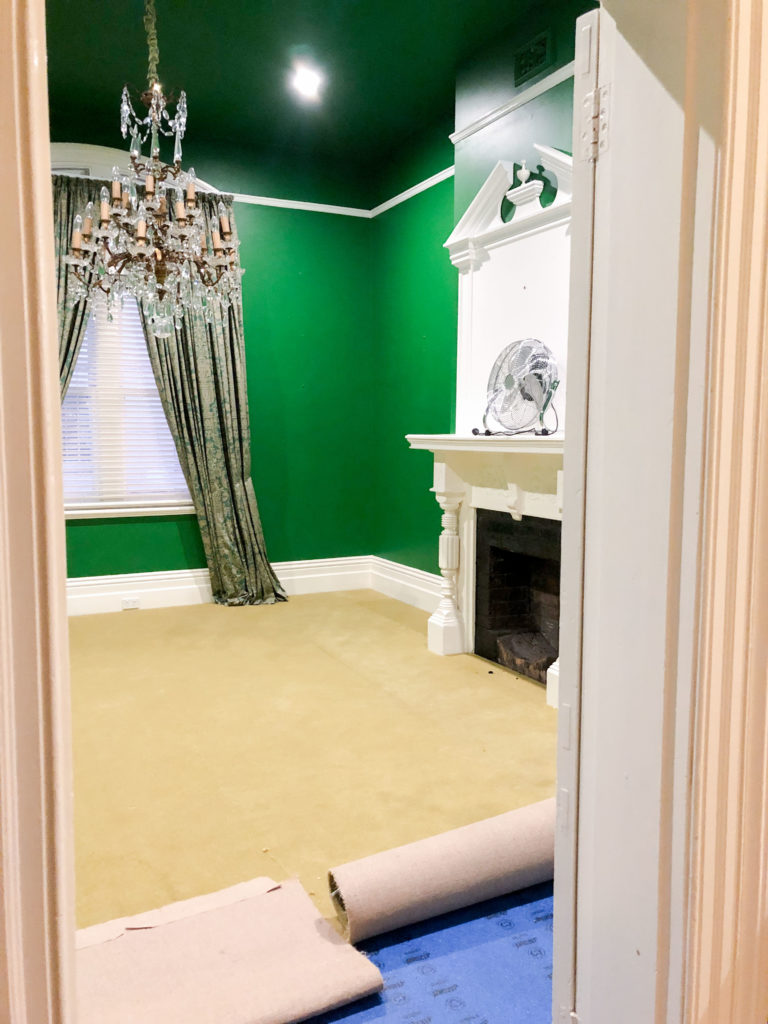 Before Photos
Before the renovation began I could already see what I wanted to create in the dining space. Dining rooms have become a thing of the past in this modern age, with many first home owners opting for open plan living. As much as I love open plans and having room to move, I'm a bit of an old soul and loved the idea of having a dedicated entertainment room for guests.
The dining room exists between the reception room (front room / formal sitting room) and the kitchen. This means the entire ground floor of the house is dedicated to entertaining guests.
The first step was to rip up the carpet and uncover those beautiful Tasmanian oak wooden floorboards that were hiding underneath. As it turns out ripping carpet up is easy, but replacing floorboards is quite a hardy task.
The second step was to paint the walls as I was eager to have all the painting complete before the floors were varnished and complete. Painting stark coloured walls (like the emerald walls in the before photos) is a lot easier than you would expect. You simply mix a small portion of black paint into white to create grey and this easily masks the paint in one coat. From there it took three coats of white paint to end on a beautiful white wall.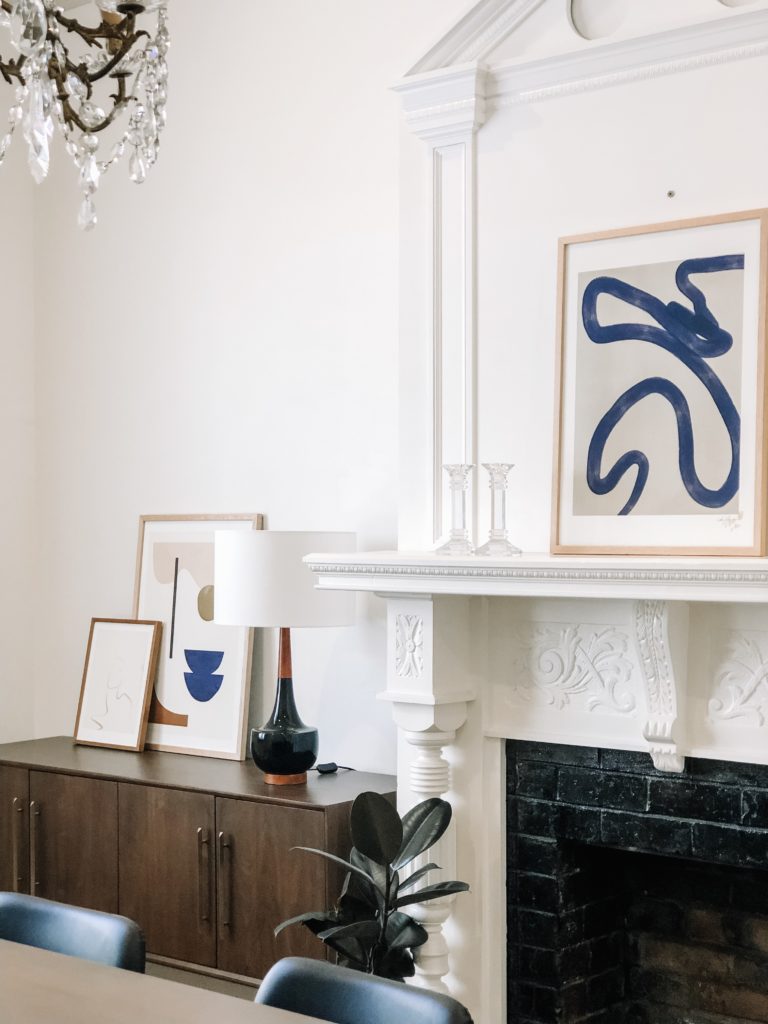 Mid-Century Classics
My idea in styling this house was to maintain the original charm but strip it back to floorboards, white walls and minimal decor in my favourite era: Mid-Century. I began sourcing Mid-Century pieces and soon learned that landing on antique beauties was extremely expensive and there were slim pickings in Tasmania, the island on which I live.
Thank goodness for West Elm who had endless options for affordable mid-century pieces that looked as if they were straight from that era of interior design. By the way I should probably add a disclaimer now that I was not sponsored by West Elm and I paid (full price!) for all of my items.
The mid-century sidepiece was the first purchase I made for the room (aside from my piano – that beauty has been with me fore years). From here I purchased an accompanying dining table and made sure to buy six dining chairs to allow for entertainment. I found all of the prints on The Poster Club and had them framed locally.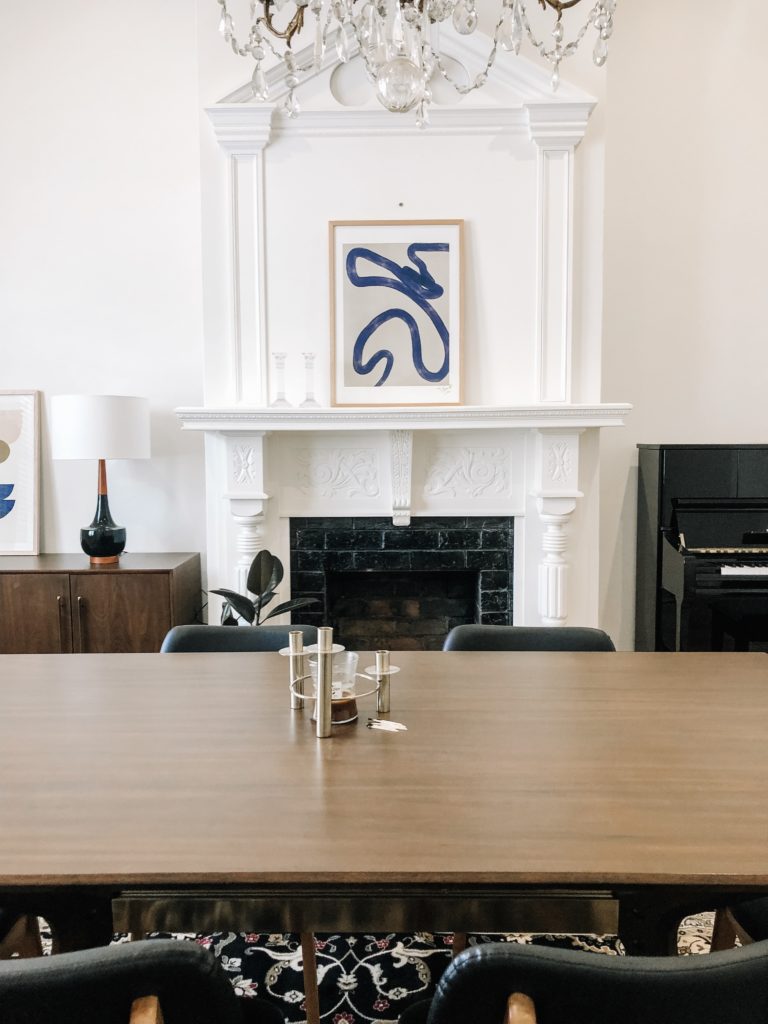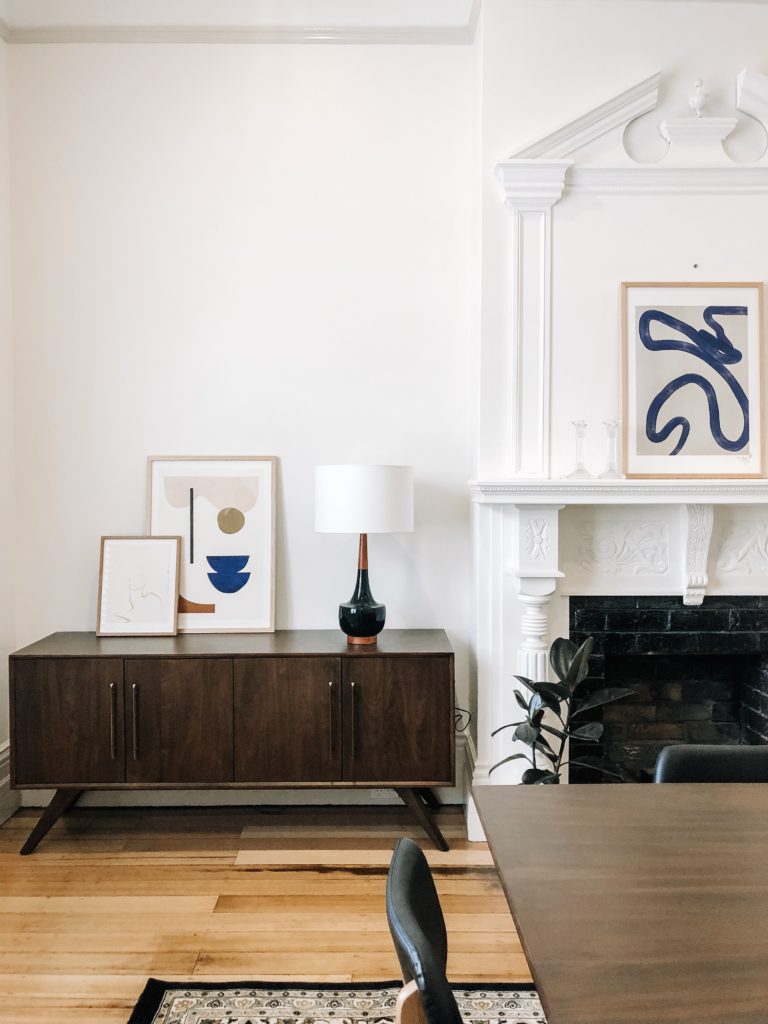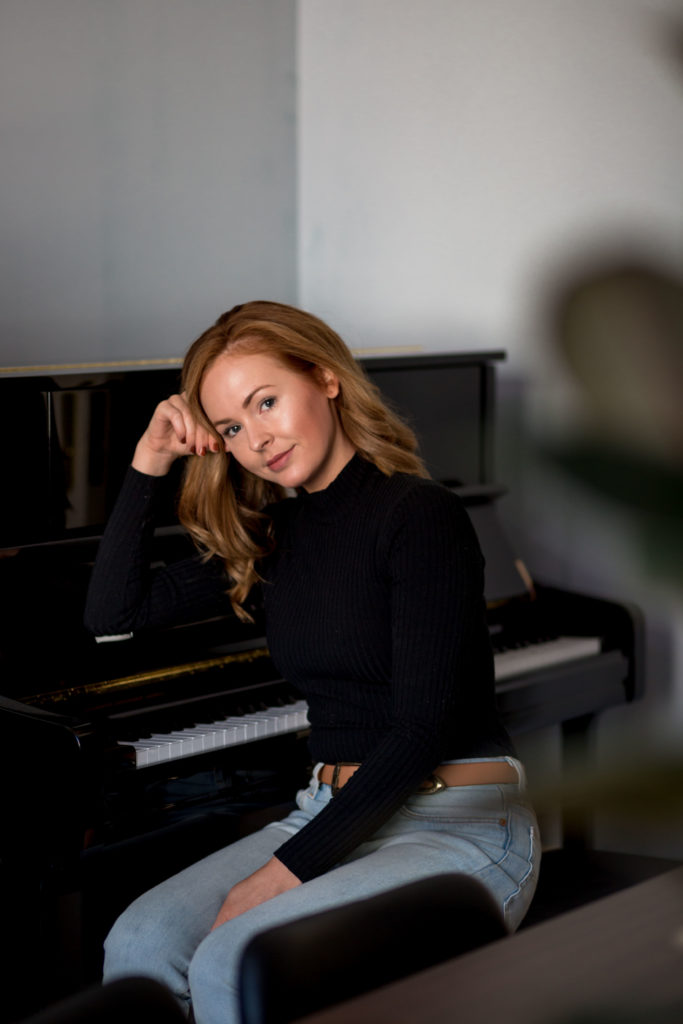 Creating your Spaces
I don't know a lot about interior design (I'd love to keep learning as I go) but I do know the most important thing for me is to create a space you love. My first consideration when renovating each room of the house has been to picture myself in it and how I would like to use the space.
A dining room is a pretty straight forward room to style: you'll need somewhere to eat (a table), somewhere to sit (chairs), somewhere to store your crockery, cutlery and placemats (the buffet) and a talking point. For me the talking points are my piano, art work, the incredible chandelier that was left behind by the previous owners and my favourite book for entertaining, "Dinner Parties: The Art of Entertaining".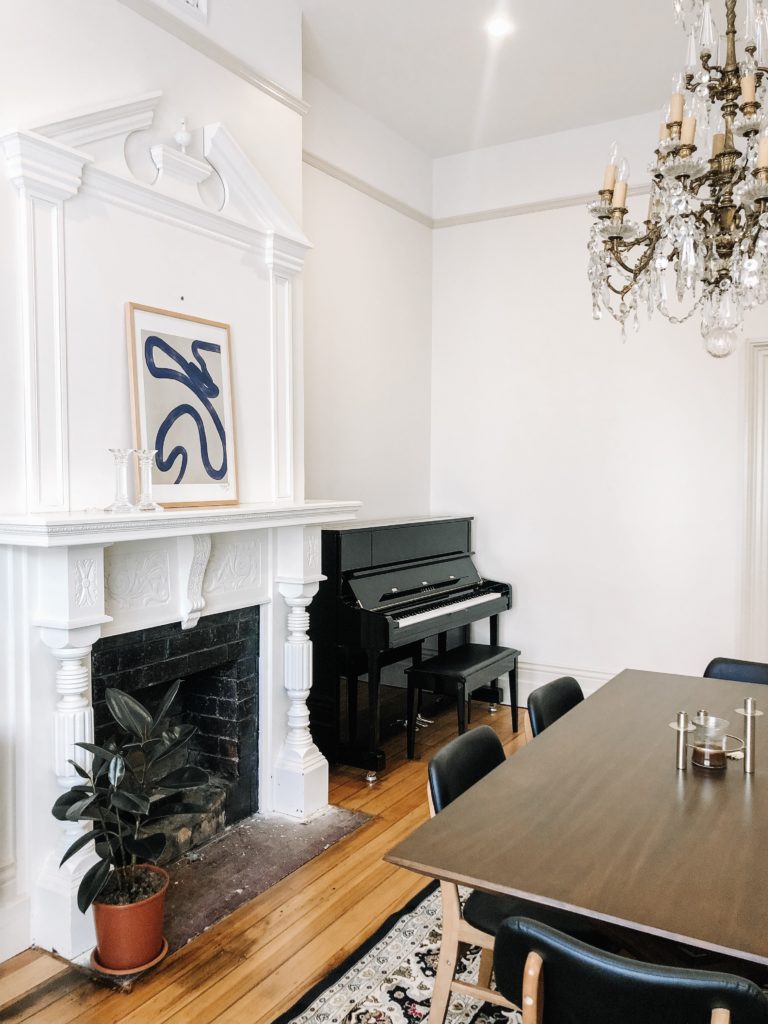 I hope you enjoyed another peak inside my home! For more, please visit my lifestyle category. Thank you!