Packing for Paris can be overwhelming no matter how many times you visit, so we've compiled a list of everything you need to pack for Paris. Knowing what to wear in Paris comes easy for French girls, but for visitors the capital of chic can be a tough style to master. Here is our complete packing guide for Paris to help you plan your trip!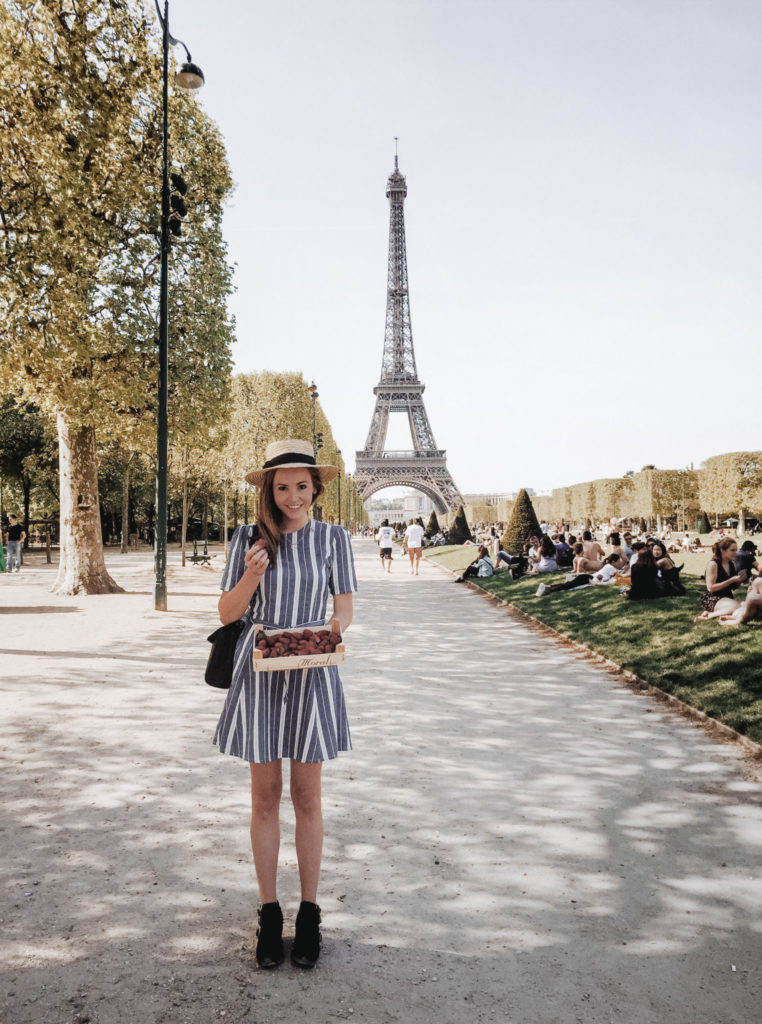 Mini Dresses for Summer
If you are visiting Paris from June-August then you absolutely must pack light. Light dresses are an easy option as just one garment will give you a complete look (although style it with a hat or scarf for the ultimate Parisian look!)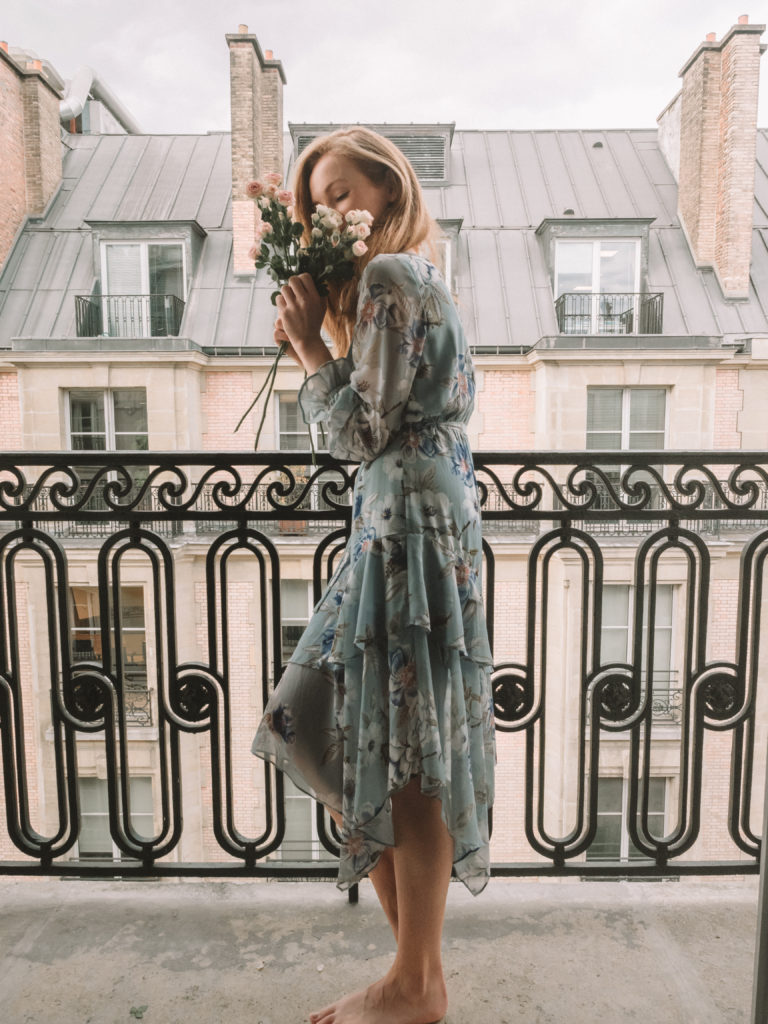 Midi Dresses for Spring
If you are visiting Paris in Spring (aka cherry blossom season) then you'll need to pack more of a mix of items. April and May can be beautiful and warm but there are often cold days thrown in to the mix. Pack a few longer midi-length dresses to be on the safe side and cover your bases. Pair a midi-dress with an oversized blazer for a day to night look.
Combos: Pants & Shirts
If I'm visiting Paris outside of the summer season (June, July, August), I will always pack a few pairs of light linen pants and a variety of long and short sleeve shirts/blouses. The weather can change a few times a day in Paris so be sure to always take a light jacket to throw over your outfit.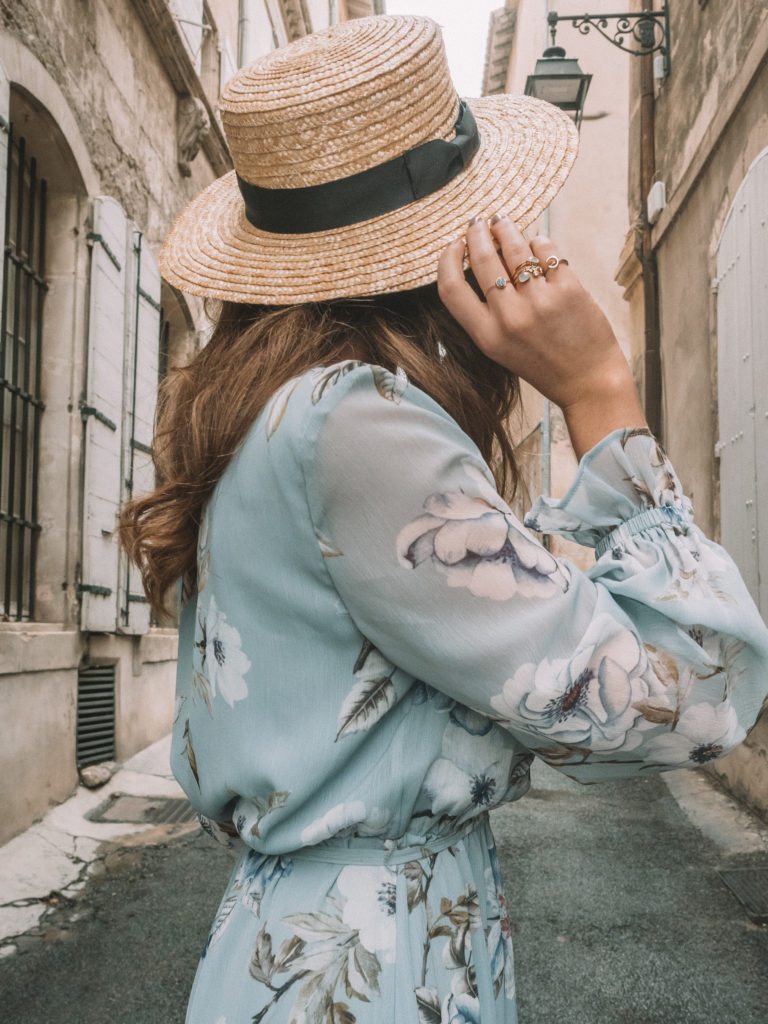 Accessories
One thing is for certain in Parisian fashion: you should always pack a scarf. A scarf is a very French way to dress up an outfit, add dimension, or often as a practicality. Scarves are a great addition to cover your shoulders when the wind turns or you can pack it in your handbag for the day if you are planning to be on the move from day to night.
Hats are another great way to tie in an outfit, especially in the warmer months where they come in handy to combat the sun. A classic straw hat is a safe bet.
Skin Care the Parisian Way
A final note on packing for Paris: you are sure to notice the radiance of Parisian's skin that appears effortlessly sunkissed and lightly freckled. French women take a lot of pride and care in their skin and no matter how many times I visit, it always prompts me to take better care of my own! Above are some of the tried and tested products I swear by and never travel without. The Eve Lom cleanser is great when travelling and I'd highly recommend packing your own muslin cloths when you travel. A face oil is a necessity to rehydrate when travelling and a good eye cream will go a long way to combatting tired, jet lagged eyes.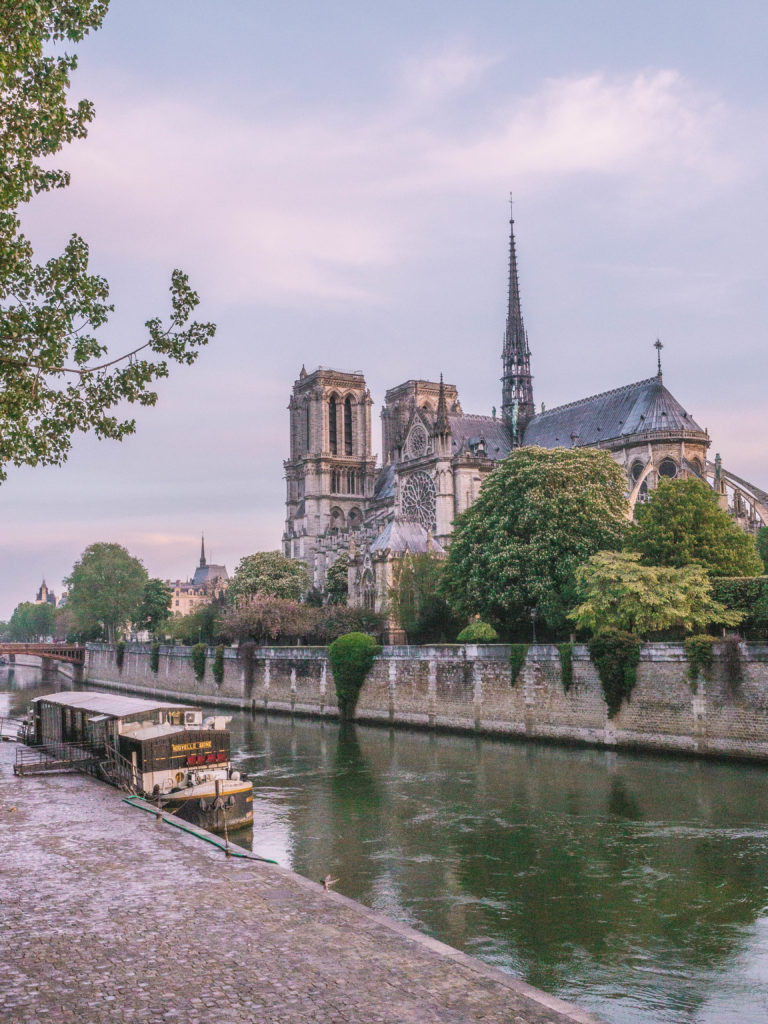 Planning a trip to Paris? Check out our guide: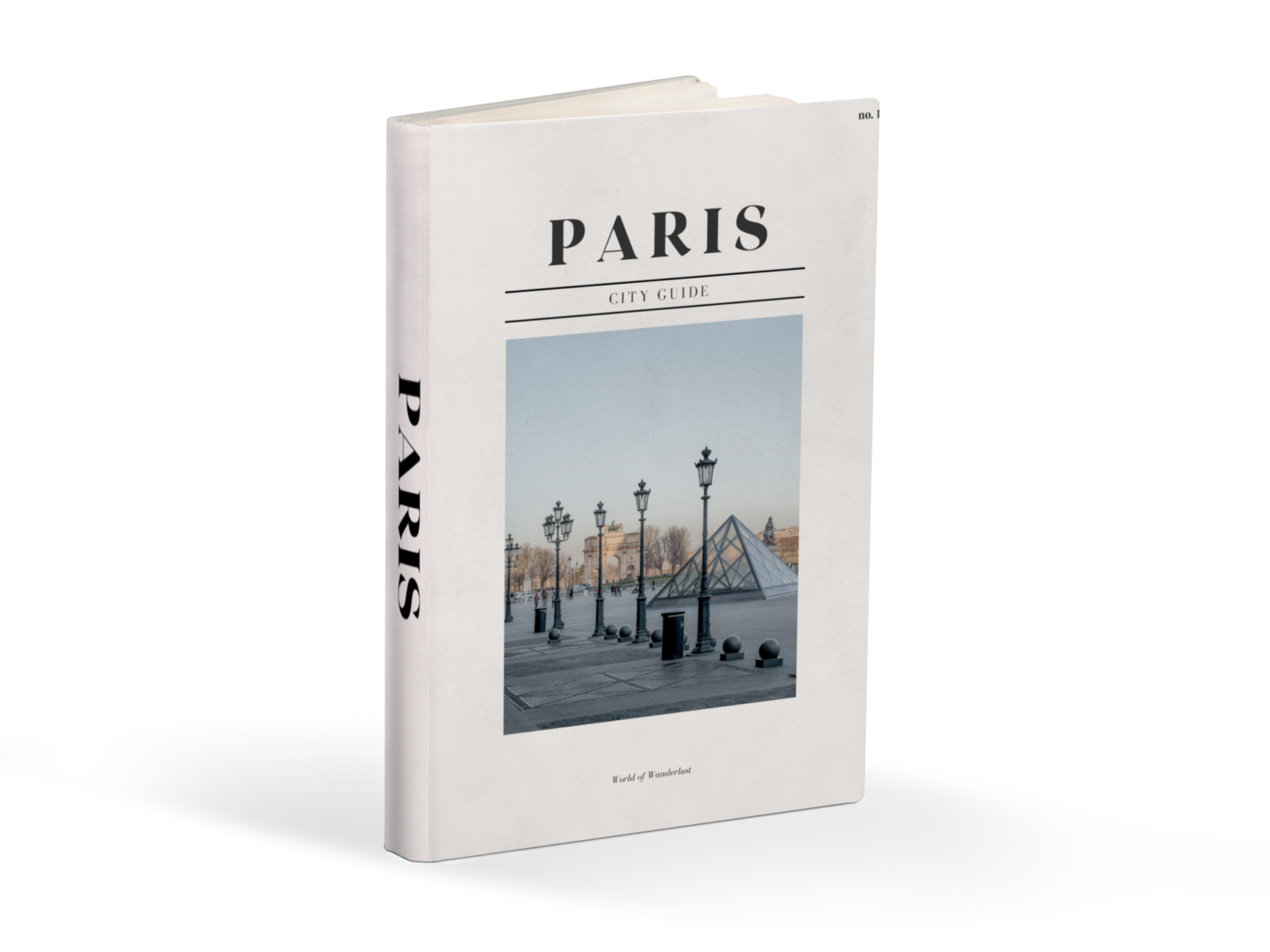 The WOW Guide to Paris
Plan your trip to Paris:
The 50 most iconic things to do in Paris
Solo female travel in Paris: A complete guide
30 Beautiful hidden gems in Paris
The World of Wanderlust Guide to Paris