If you are looking for the best doughnut shops in New York City then look no further! Inside this guide, we have everything you need to know to get the dough. From rainbow doughnuts to sugary fried treats from a cultural institution, these are the doughnut shops you need to frequent.
Dough
If a giant donut glistening with a colourful glaze is your idea of a good time, then look no further than Dough. Cafe au lait is my personal fave but the filled lemon curd doughnuts with a scorched meringue are the stuff of miracles.
448 Lafayette Ave, Brooklyn // 14 W 19th St, New York
Doughnut Plant
Owner Mark Israel is the king of cake doughnuts. But he is also an expert in yeast doughnuts too! He is most famous for bringing Crème Brûlée doughnuts to the world as well as Blackout doughnuts and so much more!
379 Grand St, Lower East Side, plus three more locations
Doughnuttery
If small cute things is your kinda jam, then look no further than Doughnuttery. These doughnuts are small enough to fit in your palm and the mini rings are fried right in front of you! The dough balls are then doused in creative sugars like Flower Power and served with delicious dipping sauces like beer caramel (how could you not!?)
Chelsea Market // 425 W 15th St, Chelsea // plus two more locations
Dun-Well Doughnuts
If you're plant-based or vegan then you will find all that and more at Dun-Well Doughnuts. This was New York's first ever 100% vegan doughnut shop and it is still the most sought after. Seasonal favourites include pumpkin spice during fall and they have a cult following amongst the vegan crowd!
222 Montrose Ave, Brooklyn // 102 St Marks Place, East Village
Moe's Doughs Donut Shop
Do you remember the rainbow phase almost every bakery went through in 2016? Well, you'll still find rainbow doughnuts over at Moe's Doughs in Brooklyn. Not only do they look good, but they taste pretty good too!
The Doughnut Project
One of the newer doughnut shops to pop up in New York City is The Doughnut Project in the West Village. The flavours are inventive and as a naysayer myself, you might even be converted to savoury doughnuts! But there's enough sweet to combat the savoury, so if sugary doughnuts are more your vibe, try their Peanut Butter Jelly Time special.
Peter Pan Donut & Pastry Shop
This doughnut institution in Greenpoint, Brooklyn is still pumping out their specialties sixty years on. The prices are as good as the bites, so you really can't go wrong. This doughnut shop is a solid injection of nostalgia in both flavours and style. One for the OG's!
A girls weekend in New York City
For a city as sprawling as New York there are endless activities, shows, attractions, restaurants and bars to discover. But where do you go for a girls weekend in New York City? Well, you've come to the right place to find out!
Each year I find myself in NYC a handful of times. Somehow, it just never gets old to me. It is probably due to the fact that there's always something new. A new restaurant opening, a boutique in Soho, or a new Broadway show. New York City truly is the city that never sleeps!
This year I took my mum to New York for her first time. We planned the perfect girls weekend in New York City. From Broadway shows to the best dessert spots in town, we had such a blast. There's something so special about sharing a favourite place of yours, especially with your mum.
Read more: 25 of the Best Things to do in New York City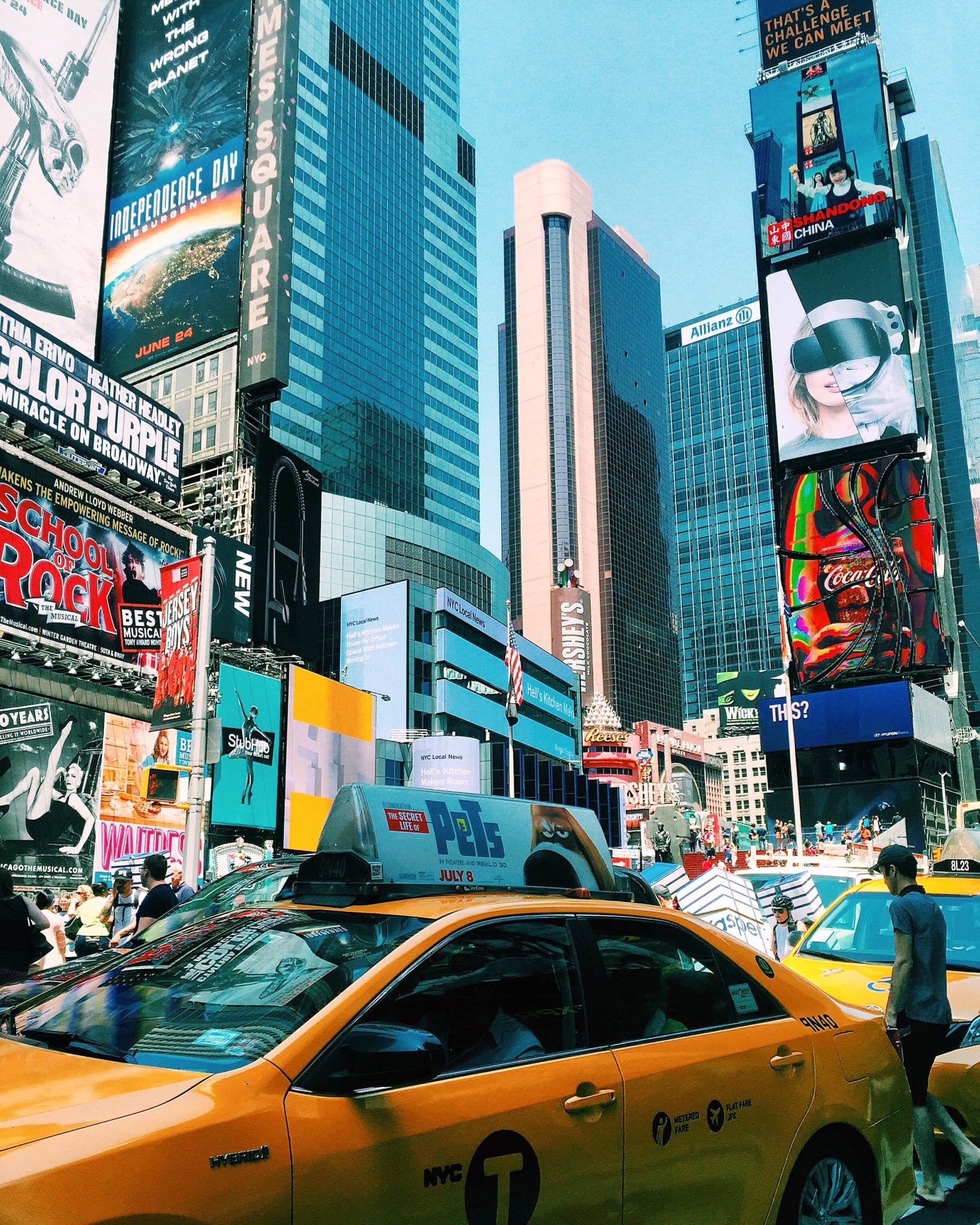 How to have a Girls Weekend in New York City
See a Broadway Show
It doesn't matter how many times I visit New York City, I'm always going to attend at least one new Broadway show on every visit. On my most recent visit with my mum I handed her the reigns and let her choose a musical and boy, did Beautiful not disappoint. There are so many shows I could recommend (trust me, I've almost seen them all – eeek!) but the below are some of my favourite for a girls night out.
Beautiful, The Carole King Musical
The best show I saw on this trip to the city with my mum was a show that has been on Broadway for quite some time and for one reason or another, it had never been at the top of my "to see" list – how wrong I was. I enjoyed this show so much and both my mum and I found ourselves singing along to almost the entire show, with hits like Natural Woman giving me chills…. CHILLS!
Pretty Woman
As one of my favourite films of all time, I knew Pretty Woman would be a show I would love before I'd even walked into the theatre. This is the perfect choice for a girls night out and I can highly recommend dropping by Salon De Ning for a rooftop cocktail beforehand.
Mean Girls
Another show we went to see was Mean Girls, one of the newest shows to hit Broadway. The show follows the same narrative as the film and many of the quotes are identical – so it is a lot of fun if you're a mega-fan of the film (raise your right hand!) As far as broadway shows for a girls weekend in New York City goes, it doesn't get more iconic than Mean Girls.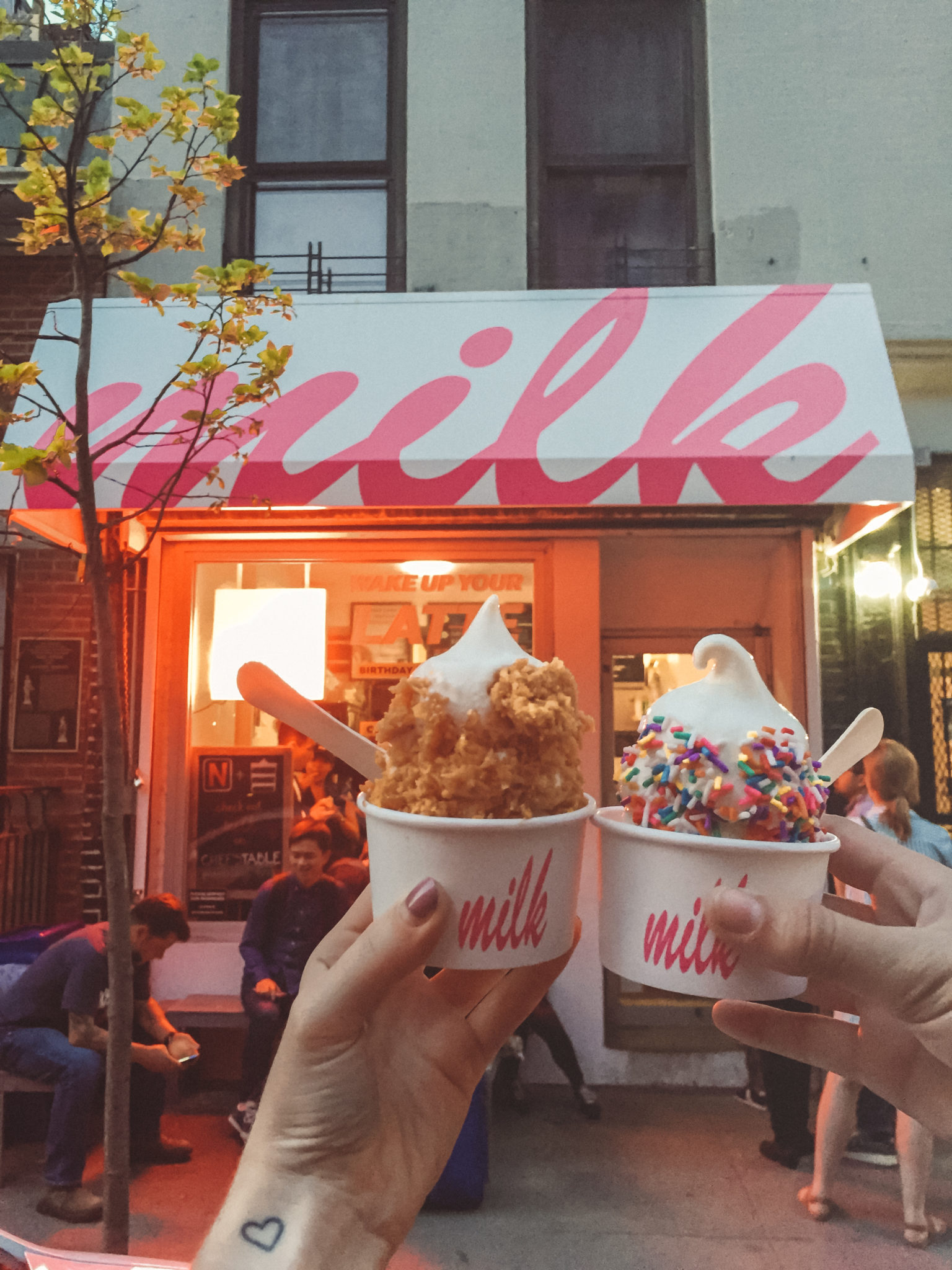 Milk Bar for Cereal Milk Soft Serve
Anyone who knows me or has read my blog for a while will know I have a next level sweet tooth and New York City is perhaps the one single city in the world that takes that sweet tooth to another level (and then some). Some of my favourite desserts and dessert bars are located in the city but it is Milk Bar that gets me every time – I just can't come to the city without having the cereal milk ice cream at least once!
251 E 13th Street, East Village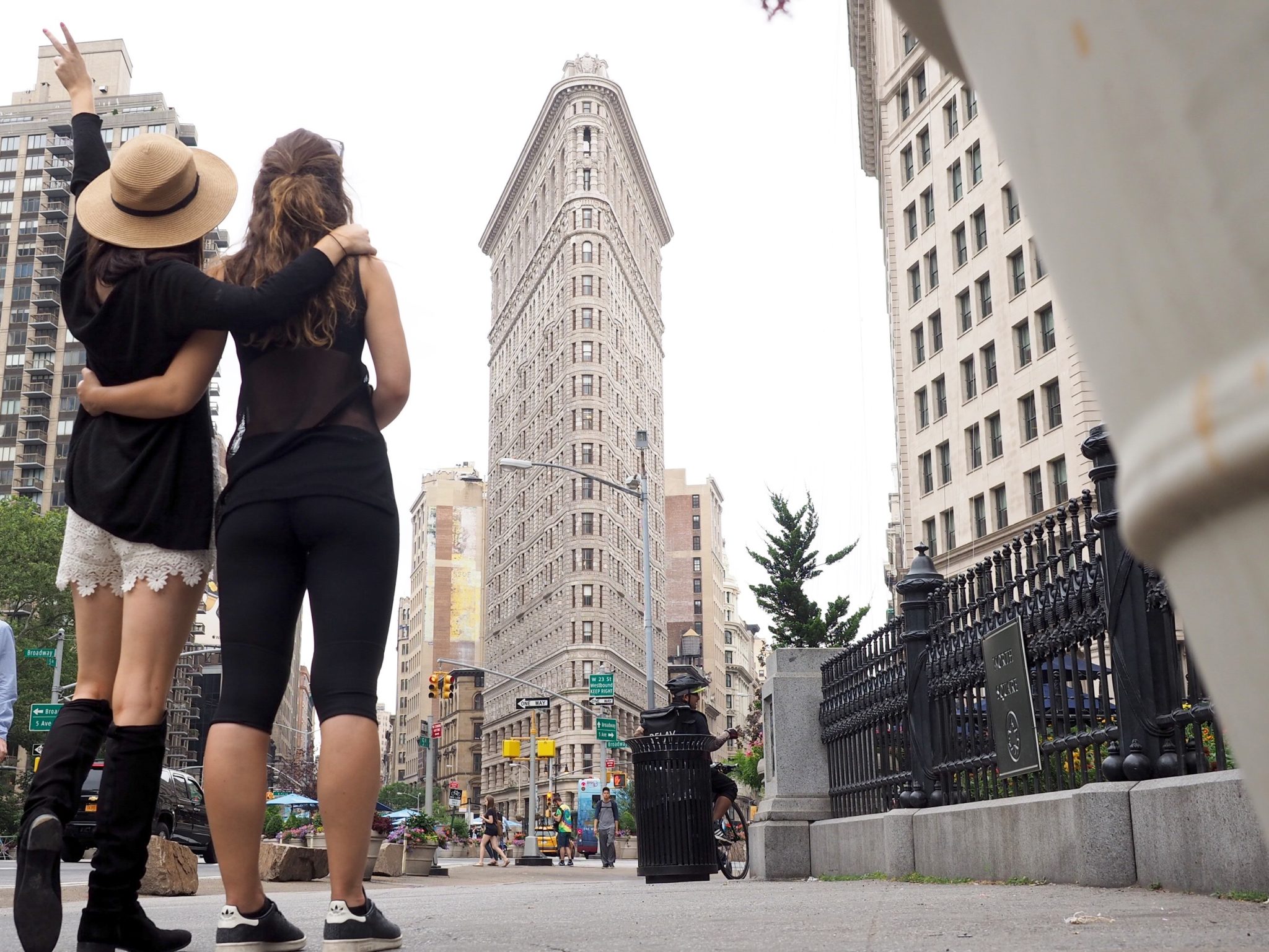 Explore Midtown
As touristy, crowded and chaotic as it can be, Midtown is home to most of New York's famous sights and attractions, so can not be missed on your first visit to the city (and probably your second and third… after which you will likely avoid the area at all costs!) Regardless, these are some sights you should check out if you're showing your galpals around town or visiting for the first time:
Flat Iron Building – This 22-story triangular building has become an iconic landmark for the city and the unique architecture makes it easy to see why. While you can only look at the building from the outside, it is one of those classic NYC spots not to be missed. Whilst in the area take a walk through Madison Square Park and if you visit during the Spring, look out for the cherry blossoms!
Chrysler Building – As my favourite Art Deco building in all of New York, the Chrysler is a handy landmark when exploring the city on foot and trying to get your bearings. What many people do not know is that you can enter the lobby for free and examine the ornate Art Deco interior (the ceiling is incredible!)
Grand Central Terminal – Nearby on the east side of Midtown is Grand Central Terminal, one of the city's most visited landmarks both by tourists and locals alike. After you've checked out the main concourse head over to the The Campbell bar for one of the most charismatic bar settings in midtown.
The High Line – This greenway on the west side of the city is one of my favourite places to take a stroll on a weekend, ending at Chelsea market for a long lunch and endless food choices (try the Japanese Mexican joint to be mind blown as to how good fusion food really can be).
Top of the Rock – Said to be the best view over the city and after checking out many of the city's best views, I'd have to say I agree! This is a great place to start when visiting the city for the first time to get a perspective of how big Manhattan is.
Bryant Park – The perfect place to perch yourself for a picnic lunch or to rest your feet after a long day walking the streets.
NY Public Library – Pop in to the NY Public Library for a look inside the city's history or to take a quiet hour away from the hustle and bustle of New York. There's also a really great gift store inside.
Read more: A Guide to Midtown New York City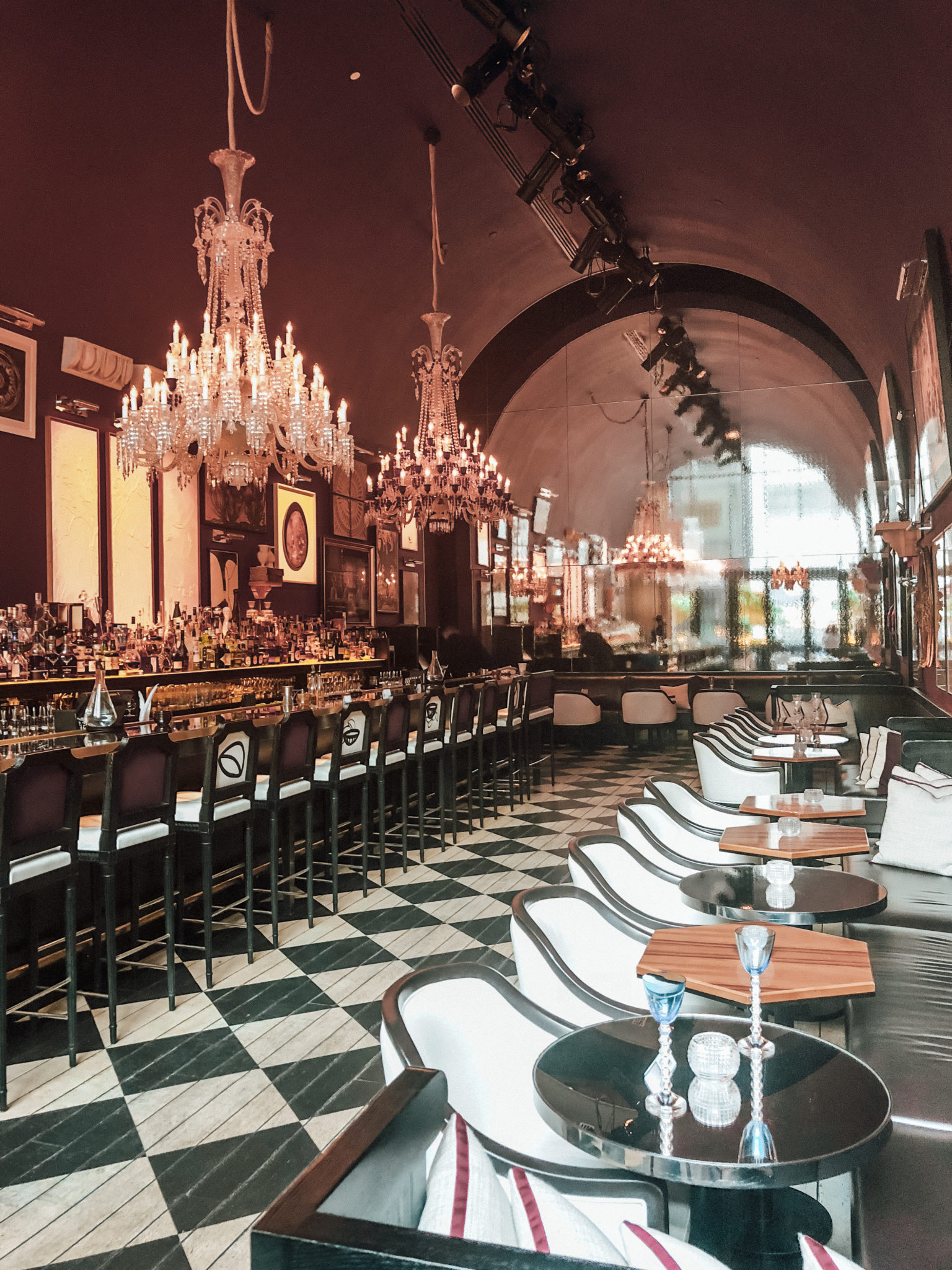 Afternoon Tea at the Baccarat
After a long day on your feet, one of my favourite things to do is to stop at one of the beautiful hotels near Central Park and fall into my chair for a long afternoon tea. Despite this being a distinctly British tradition, the upscale hotels of New York have really adopted the art of afternoon tea over recent years and it has become an attraction in itself.
One of my favourite afternoon teas in the city is at the Baccarat hotel, whereby you can choose a themed tea (a classic British affair, Russian tsars theme with blini, or a Moroccan theme tea with Arabic sweets amongst others).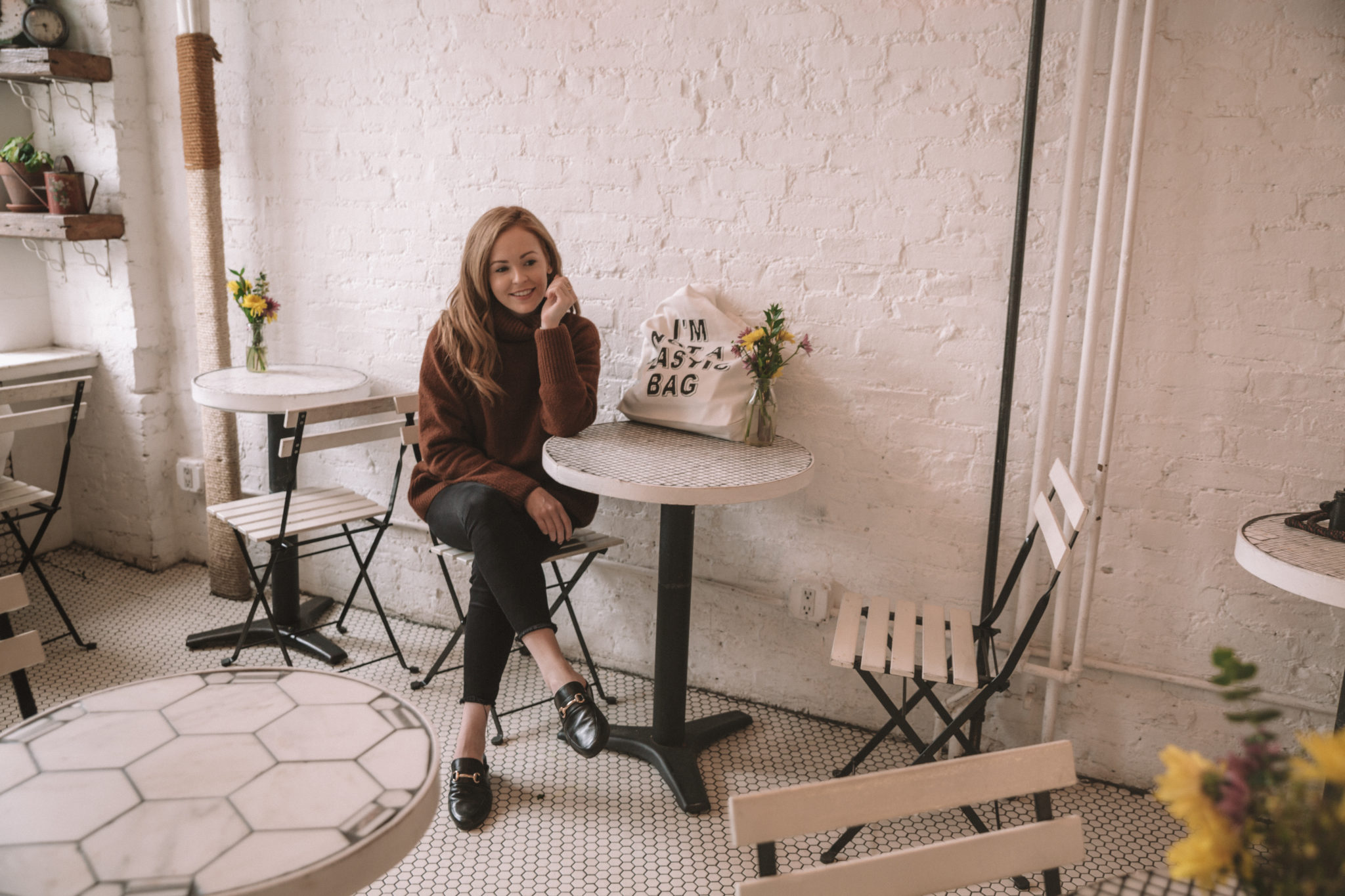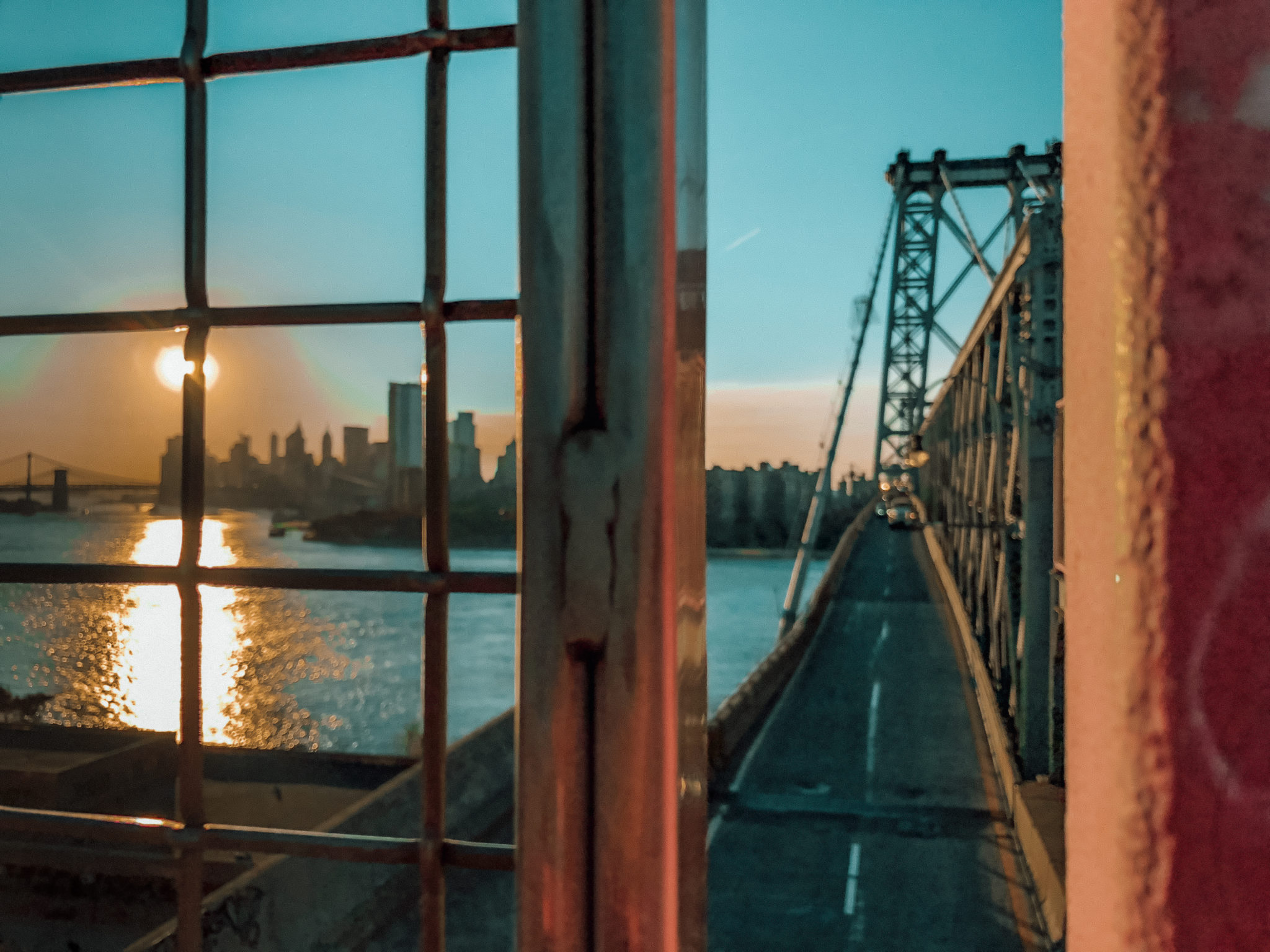 Make your way to Williamsburg
As the sun sets over the city often my favourite place to be during gold hour is in Williamsburg, overlooking Manhattan from afar. While you can easily catch the metro over to Brooklyn or even an uber, my favourite way to make my way over is to walk across the Williamsburg bridge and watch the sunset.
Around the neighbourhood there are many great cafes and vintage stores, allowing for at least a few hours of exploration.
Read more: Checking In to the Williamsburg Hotel in Brooklyn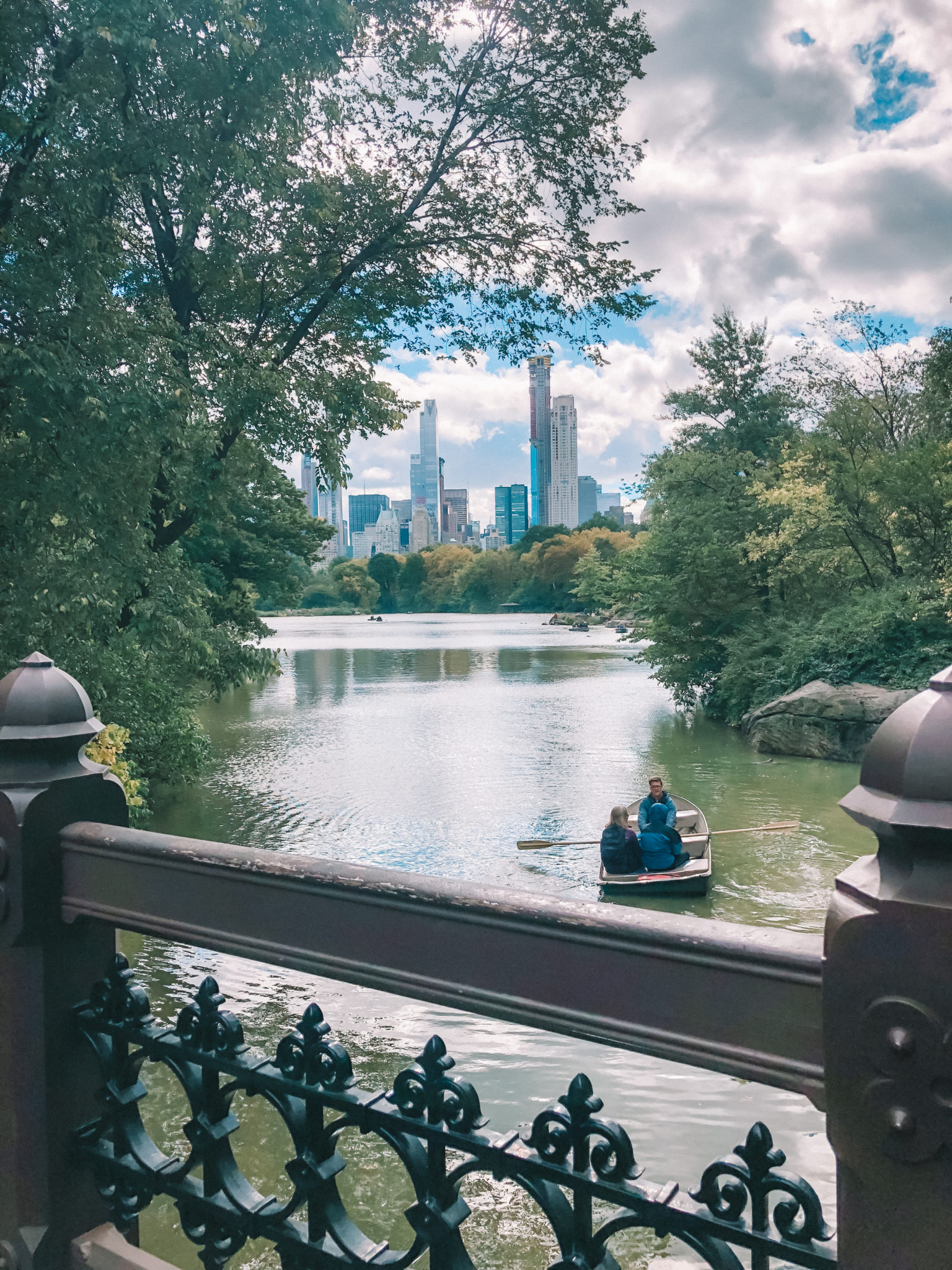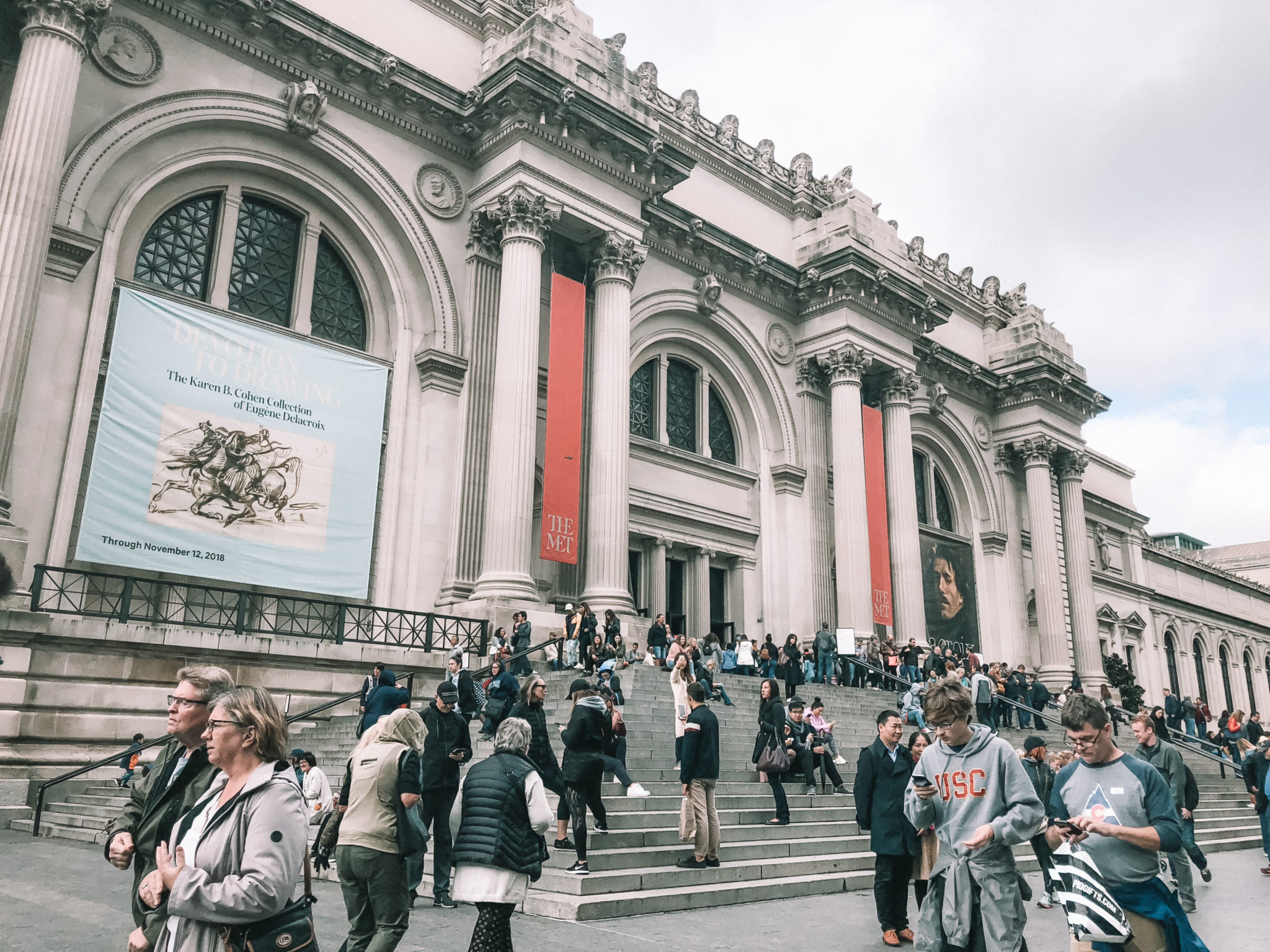 Central Park and The MET
Back over in Manhattan there is plenty more to see and do – depending on how long your schedule allows and how quickly you're making your way around the city! Another staple in every NYC itinerary is to visit Central Park, though once you arrive you'll soon discover just how sprawling the park is and how it is virtually impossible to see it all (for the highlights, enter the park at the southern end and concentrate your efforts there). If you have more time or are looking to escape the weather be it hot and sticky or cold and wet, a visit to the MET is a great way to spend an afternoon.
Read more: A Guide to Central Park, NYC
Planning a trip to New York City? Shop our City Guide: